Registration is now open for the 2016 SDLA conference
at the Watertown Event Center Sept. 28-30.
Visit our conference page for more information.
---
In this issue: Meet the SDLA candidates for Vice President/President Elect, letters from the SDLA President, ALA Councilor, MPLA Rep, SDLA's new Twitter handle @SoDakLibAssn, news from the School Library EdCamp, State Library, Mundt Library, Douglas High School Community Library, Mikkelsen Library, Vermillion Public Library, H.M. Briggs Library and the tentative conference schedule for this year's SDLA gathering in Watertown.
South Dakota librarians have been busy and we know that your library is busy, too. After you finish reading all about what has happened lately in the SD library world, please consider what you could share about your library for the next issue of Book Marks. The deadline for Volume 67 Number 3 is July 24. Send your finished submissions for the next issue of Book Marks or feel free to e-mail the editor about your ideas for possible submissions.
---

With 1624 votes, Outfoxed by Mike Twohy, is the winner of the 2016 Prairie Bud Award. Duke by Kirby Larson is the winner of the 2016 Prairie Pasque Award with 1215 votes.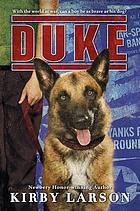 The runners up are The Invisible Boy by Trudy Ludwig and Escape from Mr. Lemoncello's Library by Chris Grabenstein respectively
---
SDLA/ALA Partnership

The South Dakota Library Association and the American Library Association have partnered to offer a special joint membership option for students. For only $38 a year, students can join both organizations and enjoy all the perks and benefits of belonging to both a state and national professional organization! This is a great deal-- if you know any students in Library School please pass on the word!
---
Amazon Smile
Do you shop on Amazon for yourself or for your library? If you make your purchases on AmazonSmile, you can donate 0.5% of the price of your eligible AmazonSmile purchases to The South Dakota Library Association!