Registration is now open for the 2016 SDLA conference
at the Watertown Event Center Sept. 28-30.
Visit our conference page for more information.
---
April 20, 2016
United States Senate
Committee on Rules and Administration
305 Russell Senate Office Building
Washington, DC 20510
Re: Broad Public, Library and Educational Sector Support of Hayden Nomination
Dear Chairman Blunt, Ranking Member Schumer and Members of the Committee:
We are organizations, societies, alliances and institutes from across the political spectrum. While we may differ in outlook and the matters of policy or legislation on which we focus, we write today with one voice. Specifically, we ask that the Rules Committee rapidly vote to recommend to the full Senate that Dr. Carla Hayden be confirmed immediately to serve as the nation's fourteenth Librarian of Congress. For the first time in the 21st century, Congress has an opportunity to equip the Library and the nation with the unique combination of professional skills and sensibilities that Dr. Hayden will bring to the post.
First and foremost, Dr. Hayden is a proven leader. She was named a Ms. Magazine "Woman of the Year" in 2003 and again, just weeks ago, Fortune magazine numbered her among 50 individuals selected as the "World's Greatest Leaders." Fortune's award citation expressly recognized her ability to bring "fresh leadership" to the venerable Library of Congress.
Further, Dr. Hayden is an accomplished manager, particularly of the kind of institutional technological change that the Library of Congress must rapidly prioritize and achieve if it is to fully serve the nation. Indeed, the President & CEO of the Internet Association noted upon her nomination that Dr. Hayden has "exactly the skills needed to modernize the digital infrastruc-ture of the Library of Congress." We concur.
Finally and perhaps most importantly, as a long-time leader in the profession, Dr. Hayden deeply understands what a library at its best is and can be for every community of users – young and old, corporate and individual, rich and poor, "connected" or not – in our diverse and complicated country. That's why, noting that "she has dedicated her career to making libraries vital to the fabric of our national life," the Chairman of the National Endow-ment for the Humanities called Dr. Hayden "an inspired choice" for Librarian of Congress.
We respectfully submit that the Library of Congress has never needed more the unique combination of character, acumen and humanity that Dr. Carla Hayden is so professionally, intellectually and personally qualified to offer that great institution. We urge her earliest possible approval by the Rules Committee and rapid confirmation by the Senate.
Thank you for scheduling her hearing before the Committee promptly. We look forward to working with you toward those ends, and with Dr. Hayden for many productive years to come.
Respectfully submitted,
National Organizations
American Booksellers Association
American Historical Association
Authors Alliance
Bill of Rights Defense Committee/Defending Dissent Foundation
Citizens for Responsibility and Ethics in Washington
Center for Democracy and Technology
Constitutional Alliance
Electronic Frontier Foundation
Government Accountability Project
Harry Potter Alliance
National Coalition for Literacy
National Coalition for History
OpenTheGovernment.org
Organization for Transformative Works
PEN American Center
Public Knowledge
Reach Out and Read
Reading Is Fundamental
Scholarly Publishing and Academic Resources Coalition (SPARC)
Society of American Archivists
The OpenGov Foundation
The Sunlight Foundation
National/Regional Library Organizations
American Association of Law Libraries
American Association of School Librarians
American Library Association
Association of College and Research Libraries
Association for Library Collections & Technical Services
Association for Library Service to Children
Association for Specialized and Cooperative Library Agencies
Association of Research Libraries
Association of Southeastern Research Libraries
Greater Western Library Alliance
Library Information Technology Association
Library Leadership & Management Association
New England Library Association
New Jersey Association of College and Research Libraries
Public Library Association
Reference and User Services Association
Southeastern Library Association
United for Libraries: Association of Trustees, Advocates, Friends and Foundations
Urban Libraries Council
Urban Librarians Unite
Young Adult Library Services Association
Educational Institutions
Agnes Scott College (Atlanta, GA)
Appalachian State University (Boone, NC)
Bates College (Lewiston, ME)
Clemson University Libraries (Clemson, SC)
Dartmouth College (Hanover, NH)
DePaul University (Chicago, IL)
Dominican University Graduate School of Library &
Information Science (River Forest, IL)
Goucher College (Baltimore, MD)
Grand Valley State University (Allendale, MI)
Illinois Wesleyan University (Bloomington, IL)
Missouri State University (Springfield, MO)
Northwestern University (Evanston, IL)
The Pennsylvania State University (State College, PA)
Rollins College (Winter Park, FL)
St. Charles Community College (Cottleville, MO)
Santa Clara University (Santa Clara, CA)
Skidmore College (Saratoga Springs, NY)
Trinity University (San Antonio, TX)
University of Arkansas (Fayetteville, AR)
University of California, Los Angeles (Los Angeles, CA)
University of Colorado Boulder (Boulder, CO)
University of Missouri-Kansas City (Kansas City, MO)
The University of New Orleans
Utica College (Utica, NY)
Wake Forest University (Winston-Salem, NC)
Academic Libraries
Appalachian State University Libraries (Boone, NC)
College of the Canyons Library (Santa Clarita, CA)
Denison University Libraries (Granville, OH)
Duquesne University Gumberg Library (Pittsburgh, PA)
Florida State University Libraries (Tallahassee, FL)
The Furman University Libraries (Greenville, SC)
Georgia State University Library (Atlanta, GA)
Georgetown University Library (Washington, DC)
Harvard Library (Cambridge, MA)
Ithaca College Library (Ithaca, NY)
Massachusetts Institute of Technology Libraries (Cambridge, MA)
Michigan Academic Library Association
Montana State University Library (Bozeman, MT)
Montgomery College Libraries (Rockville, MD)
Montgomery College Paul Peck Humanities Institute (Rockville, MD)
New York University Division of Libraries (New York, NY)
Oregon State University Libraries and Press (Corvallis, WA)
The Rockefeller University Rita and Frits Markus Library (New York, NY)
Rowan-Cabarrus Community College Learning Resource Centers (Salisbury, NC)
Temple University Libraries (Philadelphia, PA)
University of Arizona Libraries (Tucson, AZ)
University of California Council of University Librarians (11 campuses)
University of Kansas Libraries (Lawrence, KS)
State Library Associations
Alabama Library Association
Alaska Library Association
Arizona Library Association
Arkansas Library Association
California Library Association
Colorado Association of Libraries
Connecticut Library Association
Delaware Library Association
District of Columbia Library Association
Florida Library Association
Georgia Library Association
Hawaii Library Association
Idaho Library Association
Illinois Library Association
Indiana Library Federation
Iowa Library Association
Kansas Library Association
Kentucky Library Association
Louisiana Library Association
Maine Library Association
Maryland Library Association
Massachusetts Library Association
Michigan Library Association
Minnesota Library Association
Mississippi Library Association
Missouri Library Association
Montana Library Association
Nebraska Library Association
Nevada Library Association
New Hampshire Library Association
New Jersey Library Association
New Mexico Library Association
New York Library Association
North Carolina Library Association
North Dakota Library Association
Ohio Library Council
Oklahoma Library Association
Oregon Library Association
Pennsylvania Library Association
Rhode Island Library Association
South Carolina Library Association
South Dakota Library Association
Tennessee Library Association
Texas Library Association
Utah Library Association
Vermont Library Association
Virginia Library Association
Washington Library Association
West Virginia Library Association
Wisconsin Library Association
Wyoming Library Association
---

With 1624 votes, Outfoxed by Mike Twohy, is the winner of the 2016 Prairie Bud Award. Duke by Kirby Larson is the winner of the 2016 Prairie Pasque Award with 1215 votes.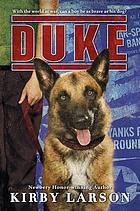 The runners up are The Invisible Boy by Trudy Ludwig and Escape from Mr. Lemoncello's Library by Chris Grabenstein respectively
---
SDLA/ALA Partnership

The South Dakota Library Association and the American Library Association have partnered to offer a special joint membership option for students. For only $38 a year, students can join both organizations and enjoy all the perks and benefits of belonging to both a state and national professional organization! This is a great deal-- if you know any students in Library School please pass on the word!
---
Amazon Smile
Do you shop on Amazon for yourself or for your library? If you make your purchases on AmazonSmile, you can donate 0.5% of the price of your eligible AmazonSmile purchases to The South Dakota Library Association!